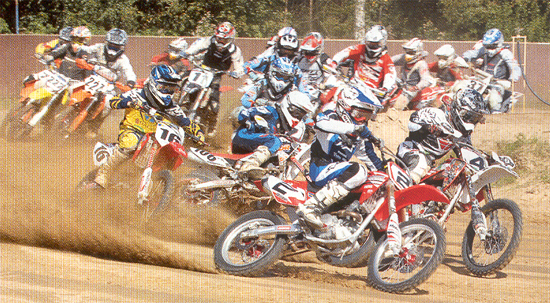 In the last race counting for the Championship in Sweden our He-Ja driver; Kalle Olsson came with only one point leading over Eddy Hjortmarker to Rödeby, to end as champions when he returned home after the day.
After a blitz start of home rider Johan Remmelg, Kalle succeeded with four laps to go head to take over.  Meanwhile, his rival Hjortmaker crashed which makes the way free for Robin Sundell tot take over, but Eddie he still saved fourth place ahead of Pontus Jönsson.
In the second heat; Eddie Hjortmarker and Kalle Olsson were one and two at the first corner chased by Linus Nylén and fought a fierce duel that ended when Kalle Olsson fell.
Partly because they came into contact; Pontus Jönsson and Victor Jacobsson (fighting for third place took a tumble as well which give Kalle the third spot, enough for the title.
Congratulations on behalf of all of us at He-Ja Motor Technics and good luck for the winner of the Honest International Youth in the year 2010.