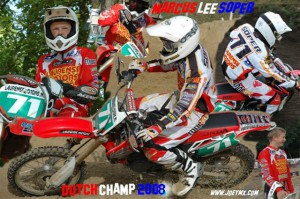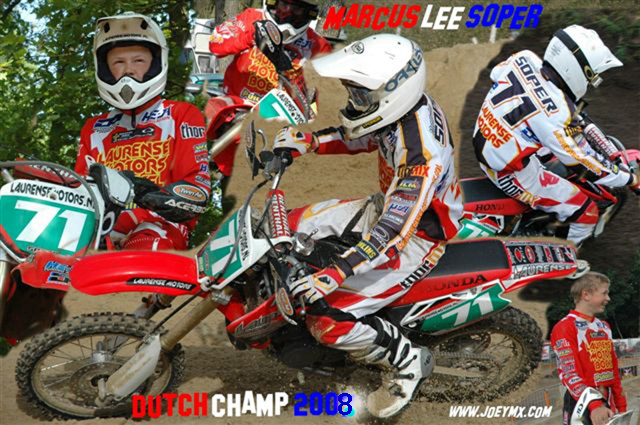 A He-Ja Champion!!
Last season the title in the Dutch Championship 85 cc small wheels went to the British rider Marcus Lee Soper.
Today on the GP track of Valkenswaard Marcus Lee took the title in the Dutch champion in the 85cc big wheels. It was a British final partly because Sunny Thompson who stood 7 points ahead before the last heat had the best papers for the title.
In the practice Luca Nijenhuis and Davy Pootjes were the fastest riders and they score the same results in the first heat in which Sunny Thompson was fourth and Marcus Lee Sopers sixth. There was noting decided yet.
Luca Nijenhuis also won the second heat were Marcus Lee at the machine tuned by He-Ja Motortechnics came in as second but Sunny Thompson ended seventh, one point away from the title.
To the Sopers, from Aaf and Henk at He-Ja Motortechnics a big thanks for this performance.